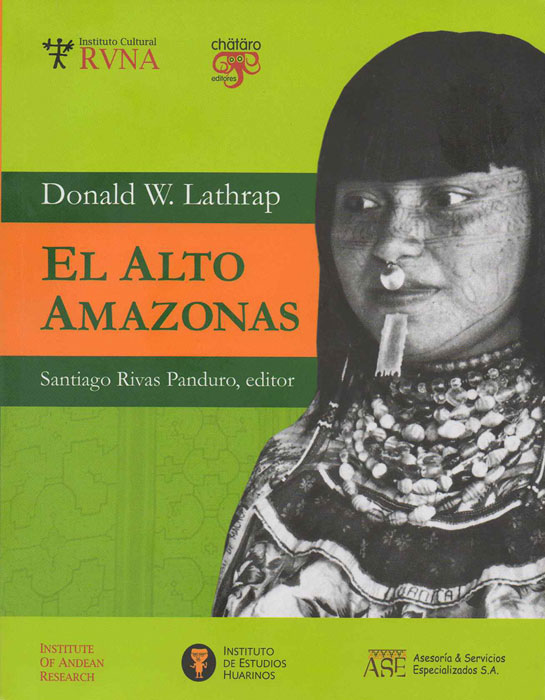 El Alto Amazonas, 2010 by Lathrap, Donald.
Edited by Santiago Rivas, translated by Lúcia Harumi and checked by Hilda Portocarrero Ramos, James Matos Tuesta, Institute of Andean Research, Instituto de Estudios Huarinos, and Asesoría & Servicios Especializados, Lima.
Una excelente noticia, y importante labor culmino con la traducción al castellano de una obra clásica para los estudios amázonicos y la arqueología de América del Sur: el libro de Donald W. Lathrap The Upper Amazon (1970).
Algunos comentarios de especialistas de la Amazonía sobre esta obra:
"Casi cuarenta años después de publicada, y casi veinte años desde la muerte de su autor, The Upper Amazon permanece como un clásico indispensable para el conocimiento de la historia de los pueblos indígenas de la Amazonia. Por esta razón hay que congratularse de tener una versión en espafiol, de modo que los pueblos amazónicos la puedan finalmente leer."
- Eduardo G. Neves, Profesor del Museu de Arqueologio e Etnologia - Universidade de São Paulo  / Presidente de la Sociedade Arqueológica Brasileira (SAB)